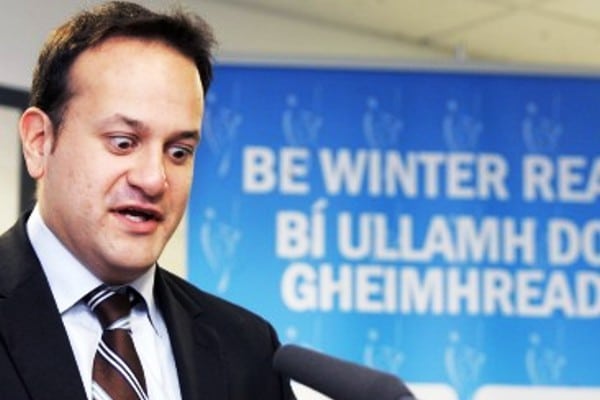 Yet another crisis has emerged in our health system. New figures show that waiting lists have hit a new all-time high. 718,000 people – including 48,000 children – were waiting to be seen or treated at the end of August.
The figure from the National Treatment Purchase Fund includes over 500,000 waiting for an outpatient appointment and over 74,000 waiting for an inpatient or day case procedure.
The highest outpatient waiting lists were at Galway University Hospital, University Hospital Waterford and the Mater in Dublin.
The Taoiseach admits too many people are on hospital waiting lists but he's disputing the record high figures that are being reported.
The Taoiseach is defending the huge overspending in the Department of Health which currently has an overrun of €600m. Leo Varadkar says the sector is over budget for valid reasons.
On waiting lists the Taoiseach says some of the numbers include double counting.
"There aren't one million out of 2.4 million people on waiting lists, there aren't even that many people sick, never mind on waiting lists," said Mr Varadkar.

"So when you see those figures, they include people who have an appointment already and are waiting to come in. They include people who are suspended from waiting lists.

"They include people who are waiting on things such as annual checks, for example, and obviously you have to wait for an annual check.

"They also include a lot of double counting."
Fianna Fáil spokesperson on Health, Stephen Donnelly has said that the figures released today show that the government is failing to get to grips with the challenges facing the health system.
"The current performance by Minister Harris is not good enough,".

"It's clear that this Government is bereft of ideas and competence on health care.

"82,597 people are now waiting over 18 months to have an examination and this figure is rising month on month.

"This is despite the target set by Leo Varadkar that by the end of June 2015 no-one would wait more than 18 months."
Waiting lists are getting longer. We are calling for an extension of the National Treatment Purchase Fund that will help people desperately in need of hospital appointments receive the treatment they need and deserve. @DonnellyStephen #AnIrelandForAll 👈 pic.twitter.com/FCB6W4ZnMu

— Fianna Fáil (@fiannafailparty) September 12, 2018