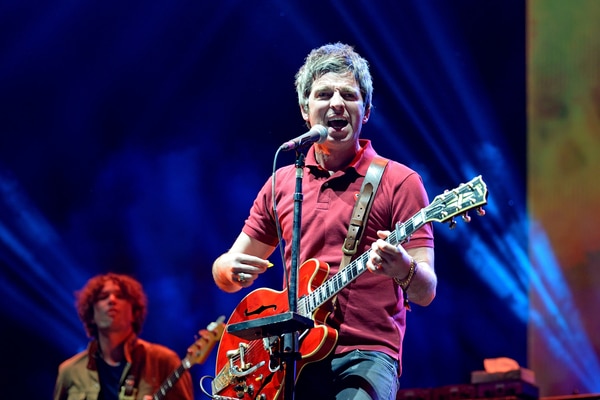 High Flying Bird rocker, Noel Gallagher has spoken out on his sadness of hundreds of music venues closing down in the UK. Over the last decade, one third of the country's gig spots have closed down, with a further 550 currently facing the same fate.
Speaking in the new Sky Arts documentary, The Live Revival, the Riverman singer said the music industry has lacked support. The three-part documentary, released this week, celebrates grassroots venues, and explores some of the top music venues in the UK. The first episode of the three-part series explored the crisis of independent venues, one which has accelerated by the pandemic.
"There has been no sign of anybody saying anything about the f****** music business," said an aggravated Noel. "It's all about f****** sport, or hanging out in parks…what about the f****** music? Music is of the upmost importance – people live and breathe it."
The Live Revival focuses on grassroots UK venues that have been badly affected by the coronavirus pandemic, accompanied by commentary, and interviews with music figures. According to reports, up to 550 venues across the UK remain at risk of closure. The documentary sheds light on the crisis, while celebrating some of the most cherished, iconic venues, such as Bristol's Thekla, Glasgow's King Tuts, and Nottingham's Rock City.
UK musician, David Gray said Government's "total lack of understanding" of how the industry works has been brutally exposed by the pandemic. Skunk Anansie's, Skin the current "rock economy" will collapse, if the country ignores "grassroots bands" and does not protect independent venues.
Paul Weller is among the stars who get to play in the venues where it all started for them. Other acts confirmed in the docuseries include, Sleaford Mods, Amy Macdonald, Ben Lovett (Mumford And Sons), Glen Matlock (Sex Pistols), The Fratellis, Pauline Black, Tom Grennan, Frank Turner and James.
Phil Edgar-Jones, of Sky Arts and Entertainment, said many of the industries biggest stars "learned their craft" in such venues. He added: "We've been overwhelmed by the response from some of the greats… with incredible performances that shine a light on these important places."
The series is supported by the Music Venue Trust as part of its ongoing #SaveOurVenues campaign. Airing first on Thursday the 20th, parts two and three will be shown May 27th and June 3rd, respectively, and feature interviews with several acts.
As well as giving his expert opinion on why we should be saving music venues, Noel named his price to reform Oasis. The singer and songwriter said "I'll say it now, I'll do it. I'll do it for £100million". Read more here.