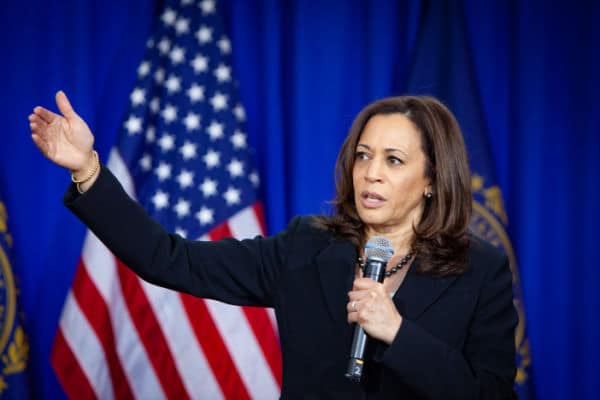 Would you like to listen to the article instead of reading it?
Last week, US Vice President Kamala Harris showed off her vinyl records, and spilled the beans on some artists that catch her eye.
Harris was shopping at Home Rule Records in Washington D.C, where she shared some thoughts about her purchases to photographers.
"Do you know music?" – Vice President Harris Asks The Public
Taking to Instagram, Harris asked her followers "Do you know music?", before revealing her collection of vinyl records from some of her favourite artists.
The first album Harris pulled out was a Charlie Mingus record, who the Vice President hailed as "really one of the greatest jazz performers ever".
The next item produced by Harris was 'Everybody Loves the Sunshine', from Roy Ayers, a record described by the politician as one of her "favourite albums of all time" and a "classic".
Elsewhere, Kamala Harris also showed off a collaborative album from Louis Armstrong and Ella Fitzgerald from 1959, 'Porgy and Bess'. Harris called this album "beautiful". 
Harris signed off this post with the caption, "I had the pleasure of stopping by @hrrecords in DC to celebrate Small Business Week. Mingus, Ayers, Fitzgerald and Armstrong—if you don't know, now you know!". 
Speaking of vinyl records, former Pink Floyd singer Roger Waters also confirmed that his latest 'The Lockdown Sessions' album would be released on CD and vinyl in June. More on this story from Nova here.
Last month, current US President Joe Biden confirmed his intention to run for a second term in office.
In a video shared online, Biden stated that he is "in a battle for the soul of America".
"When I ran for president four years ago, I said we're in a battle for the soul of America, and we still are", he can be heard saying. "This is not a time to be complacent. That's why I'm running for re-election". 
"Let's finish this job. I know we can", he added. More on this from Nova here.