A brave pensioner took on a robber who was attempting to steal money he had just taken out of a cash machine.
The hardy elderly man was at an ATM on Colchester Avenue, Cardiff, on February 5th.
The 77-year-old fought the masked figure and delivered a number of punches during the tussle at a Sainsbury's supermarket.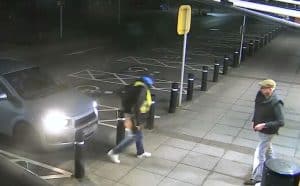 According to South Wales Police, the man was getting cash when he was approached by another man demanding money and his bank card.
After the pensioner successfully took on the suspect, he ran off with nothing towards the path leading to Colchester Avenue.