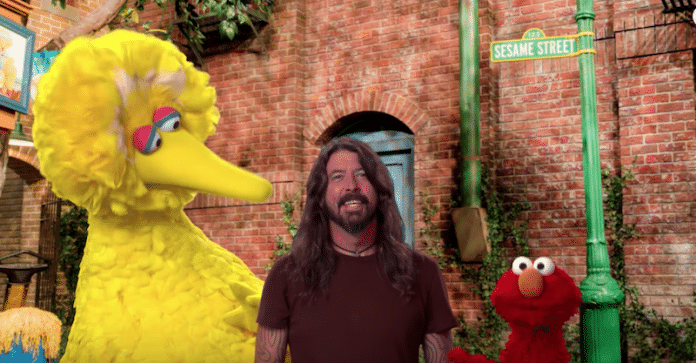 Dave Grohl recently appeared on Sesame Street to perform "Here We Go". It's a special song that deals with the importance of friendship.
In the clip, the overjoyed Foos Frontman hangs out with his new pals on America's much-loved street.
Big Bird, Elmo and Grohl chat about the chance that "there are friends everywhere, even ones that you don't know."
Grohl continues, "There are lots of people all across America we could be friends with, we just haven't met them yet."
The three then break into a number as they traverse the country, singing "La La La" as the rocker and Elmo trade off on lead guitar!