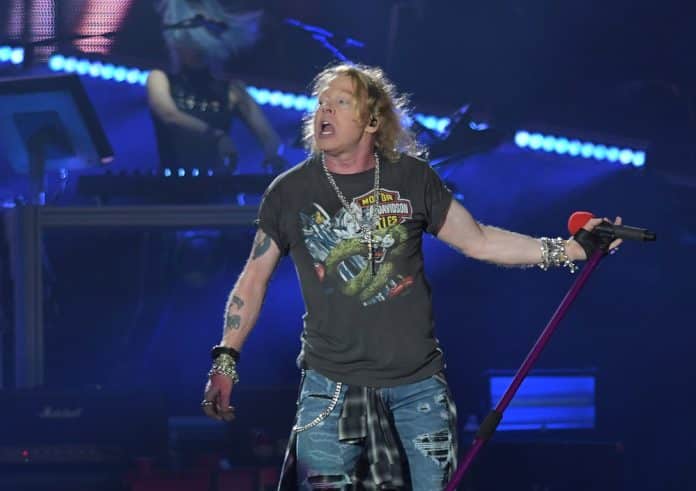 TMZ reports that Guns N' Roses' Axl Rose took a nasty dive at the band's concert on Friday night, November 1st.
That was at The Colosseum at Caesars Palace in Las Vegas.
Halfway through the rockers' 14-minute version of Bob Dylan's "Knockin' On Heaven's Door" the frontman slipped on stage and fell.
After posing for a sec on the floor Rose got right back up and went on with the show. Moments later Rose got a towel from the riser and wiped the area.