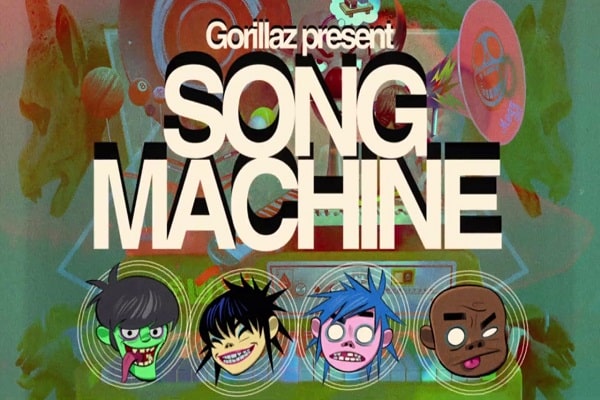 Damon Albarn and Jamie Hewlett the spritely upstarts from Gorillaz have just released a video clip of what appears to be a new project. It's titled Gorillaz present Song Machine.
According to CoS, the exact content of the project Song Machine is not fully clear. There is a possibility that it could be a new album, a follow-up to 2018's The Now Now.
The listing on Spotify refers to it as "Season One" encouraging fans to "Follow for the next episode," it is possible that it is connected to Gorillaz's long-anticipated animated cartoon?
Or simply a Spotify playlist of likeminded music. What is clear is that Song Machine will include brand new music from Gorillaz. The teaser clip features a 20-second snippet of music labelled "Theme Tune".
Also included will be a new single featuring slowthai and Slaves and reports say it will premiere later this week. For more information, you can check out the Song Machine teaser trailer below.