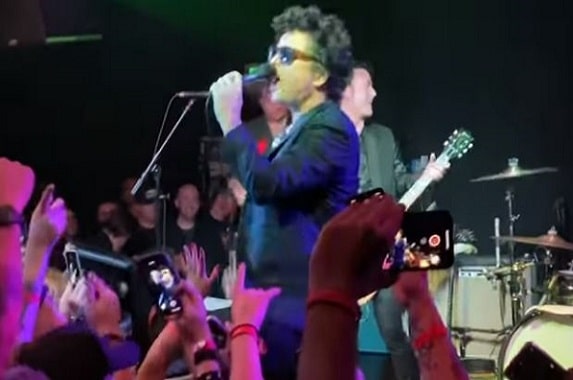 Fans of Green Day were treated to a hit-filled set over the weekend just gone. That was at the end of a club show played by their alter-ego covers band The Coverups. Watch some fan-footage of the show below.
According to the NME, The Coverups are Green Day's Billie Joe Armstrong and Mike Dirt, along with their manager Bill Schneider, audio engineer Chris Dugan as well as  touring guitarist Jason White.
They've become well known for the mental shows covering David Bowie, The Clash, The Rolling Stones and Nirvana.