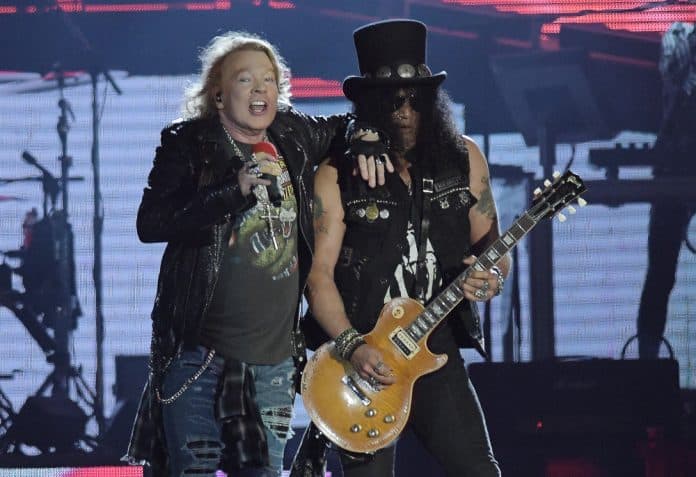 GNR played, "Locomotive", for the first time in almost three decades during an October 7th show in Wichita, Kansas. Video of the performance is streaming below.
The band has only played their 1991 track from "Use Your Illusion II" a total of seven times. It was last performed live during a February 1992 concert in Tokyo, Japan.
"Use Your Illusion II", debuted at No. 1 on the Billboard 200 with both albums certified for US sales of 7 million copies each.
Antimuisc reports that this show was part of Guns N' Roses' autumn run of dates on their extended Not In This Lifetime tour, which will finish with two nights in Las Vegas, NV in early November.
The rockers continue the series this week with an October 11 show in Austin, TX and an October 13 appearance at the Exit 111 Festival in Manchester, TN. Watch the video below.