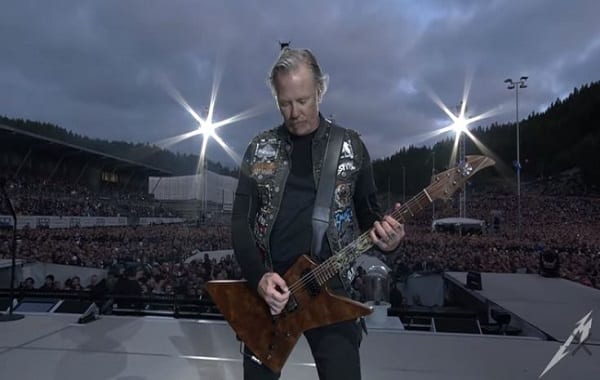 Metallica have revealed the details of a number of advance theatrical screenings of their brand new concert movie, "S&M2".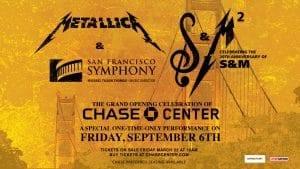 That's ahead of the classical project's official cinema debut on October 9th. According to a statement from the band, they were blown away by the huge reaction the live concerts received:
"The response to the two S&M² shows earlier this month at San Francisco's new Chase Center has been nothing short of mind-boggling!".
"We had the most incredible time with the San Francisco Symphony and now cannot wait to share it with the world on the big screen. The film will play in over 3,400 theatres worldwide on October 9th but here's your chance to see it first!"
"On Saturday, October 5th there will be three special preview screenings: one in London, one in New York, and one in Los Angeles and we've got your tickets!
Hennemusic reports that "each screening will be at 7:00 PM local time and you may enter to win a pair of passes" by registering at metallica.com. Winners will be drawn and notified on October 1." Check out the trailer below.