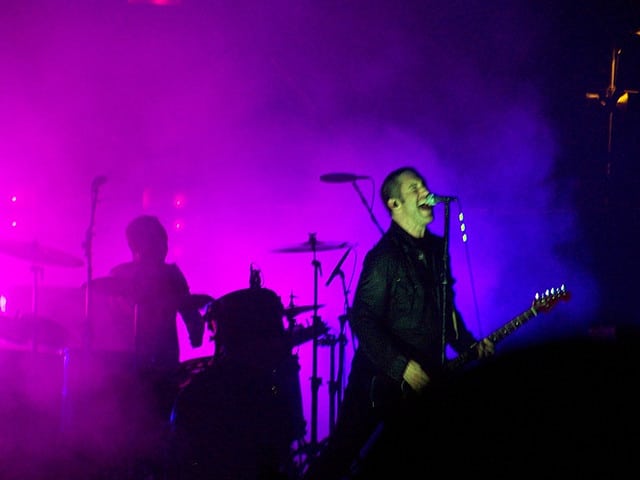 Nine Inch Nails frontman Trent Reznor doesn't hold back when it comes to his opinion of the endlessly controversial Kanye West. Speaking to The Guardian about NIN's new album Bad Witch, Reznor stated that West had 'lost his mind'. Now he's claimed West stole his show format, the interview clip is available below…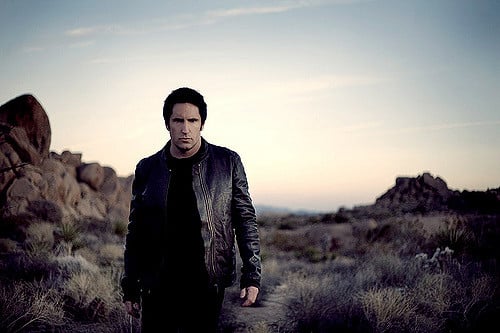 Speaking recently on Lauren Laverne's show, Reznor discussed their old incendiary and technologically driven shows. He explained their desire now for a simpler dry ice and squalling guitar set up. One more like a Jesus and Mary Chain show rather than a U2 Zooropa media overload.
As he was discussing their live shows he candidly remarked that Kanye West and his production crew blatantly ripped off their live format. While outlining the band's decision to go minimal after realising everyone was copying their live act.
He called out Kanye and Abel Tesfaye ( The Weekend) in particular, "I saw Kanye West blatantly rip off, and the Weeknd rip off, our tours, with production-wise, which I'll say without any hesitation. And they know.' The video is is below…
Did @kanyewest and @theweeknd "blatantly" rip off @nineinchnails' live show?

Weds, Noon BST: Nine Inch Nails' @trent_reznor and Atticus Ross spend some time chatting to @laurenlaverne.

💻📱 Listen worldwide https://t.co/Dd2jiILcDV pic.twitter.com/S7ChPCAwPG

— BBC Radio 6 Music (@BBC6Music) June 26, 2018
miss it everyday #SAINTPABLOTOUR pic.twitter.com/uoGCfio9f9

— KKW 💗 (@yetaughtni) May 11, 2017