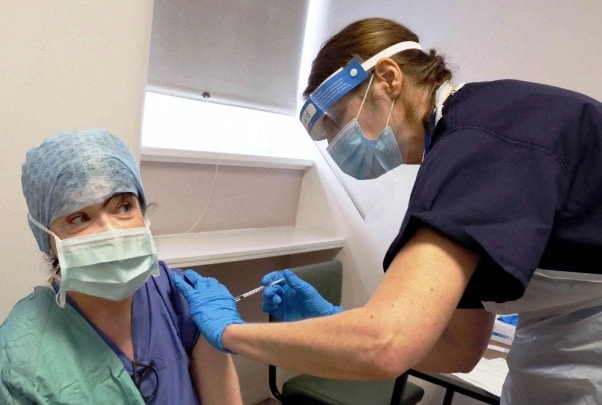 The World Health Organization (WHO) has strongly criticised the "unacceptably slow" rollout of coronavirus vaccines across Europe with many vaccination campaigns hit by delays as infections rise.
Only 16% of the EU's population has so far received a dose of vaccine. The EU was slow to negotiate a deal with vaccine manufacturer AstraZeneca which caused supply problems.
The EU's deals with Pfizer-BioNTech and Moderna also ran into early problems with production and distribution. Regulators were slow to authorise vaccines for use.
Some EU countries like Ireland subsequently paused their rollouts of the AstraZeneca jab over reports of blood clots among a small number of people who had received a dose.
Others restricted its use among older people over concerns that the company had not provided enough testing data.
WHO director for Europe Hans Kluge said "Vaccines present our best way out of this pandemic… However, the rollout of these vaccines is unacceptably slow" and is prolonging the pandemic in the wider Europe region,
"We must speed up the process by ramping up manufacturing, reducing barriers to administering vaccines, and using every single vial we have in stock, now," he added.
Mr Kluge also warned that the vaccine rollout, despite its slow speed, risked "providing a false sense of security to authorities and the public alike".
Last week saw increasing transmission of Covid-19 in the majority of countries in the WHO European region – which includes more than 50 countries and extends from Greenland to the far east of Russia. The W-H-O said there were 1.6 million new cases and close to 24,000 deaths.
Only 10% of the nearly 900 million people in the region have had a single dose of coronavirus vaccine.
It remains the second most affected by the virus of all the world's regions, with the total number of deaths fast approaching one million and the total number of cases about to surpass 45 million.
27 countries of the more than 50 included in the W-H-O Europe region have implemented partial or full coronavirus lockdowns.