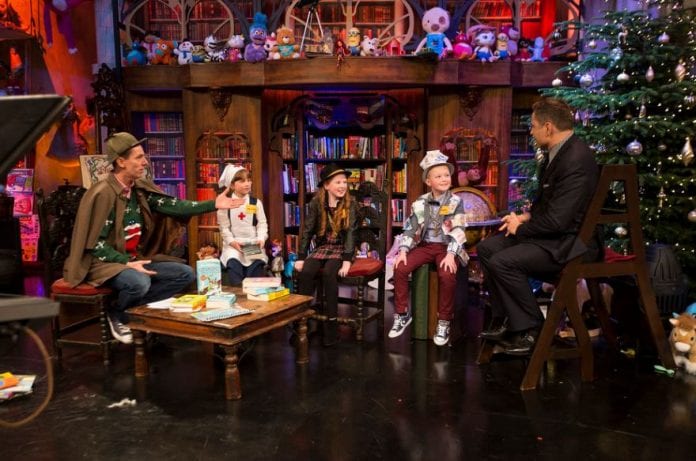 The most coveted tickets in all of the land – The Late Late Toy Show.
Applications for the show go out every year, and with that comes thousands upon thousands of entries from eager fans for their spot on the night, but only 200 tickets are given out each year.
The show is the beginning of the Irish Christmas calendar, and it will see many families who weren't lucky enough to nab tickets don their favourite PJ's alongside the fire with a cuppa.
WIN 2 Toy Show Tickets! Got moves like Jagger, the voice of an angel or the world's best party piece? Tweet your video with #ToyShowTalent! pic.twitter.com/yLySeRQCuq

— The Late Late Show (@RTELateLateShow) November 21, 2017
Nevertheless, RTÉ have coveted two golden tickets to the show but as you know there's always a catch…
Organisers have seen and heard every entry from their little fans, but now it's calling on the older generations to get involved.
Taking to social media, Ryan Tubridy and co have made an appeal to those in their 20s, 30s, and beyond to get on board.
The guys want you to send them footage of your 'toy show talent'; so brush up on your camera skills because if you want tickets to the toy show, you need to record your greatest talent.
Be it playing a musical instrument, balancing a spoon on your nose, or eating ten million jellies – anything goes – just make sure to include #ToyShowTalent to be in with a chance of winning.
So come on, tell us, what'll you be sending?
Feature Image: John McMahon