A Fine Gael TD has been criticised strongly criticised for 'shaming' O'Connell Street
Wexford Deputy Paul Kehoe said he's ashamed of the capital's main street suggesting wanton drug use is rampant.
The ex-Dublin gaelic footballer Philly McMahon, whose brother died of a drug overdose, said it stigmatises and shames the most vulnerable.
Speaking in the Dáil on Tuesday, Deputy Kehoe said: "It's a street I'm absolutely ashamed of as an Irish person"
"It is full of druggies, crime, anti-social behaviour, robberies, takeaways, alcohol, drug abuse.
"This is our main national street in our capital city.
"I wouldn't send a tourist to O'Connell Street because I'd be ashamed to send them to see what is down there," he added.
Deputy Kehoe is calling for action on crime in the area, says he stands over his use of the word that's been described as degrading and stigmatising.
"I realise that this isn't trendy, and apparently the PC brigade don't approve of my language.
"I'm more interested in the victims of drug-related crime that are making ordinary, working people's lives an absolute misery."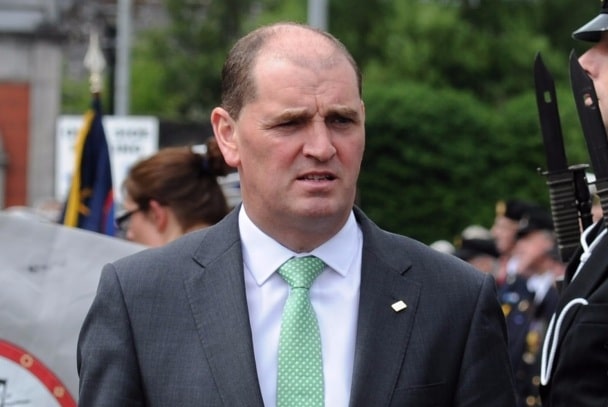 Unsurprisingly its generated a strong response despite the street's obvious well-documented problems for many, many years.
Speaking to The Journal, Senator Lynn Ruane said the comments "lack any sort of humanity".
"What do we need in Dublin city to be able to better help and support people who are on the streets with a drug dependency? If that's not your first thought as a policy maker, and your first thought is to look at it through the lens of a tourist, I would call on him to reflect on that. I would call on him to ask himself why he would be ashamed to send tourists there, rather than feel absolutely ashamed of all the policy makers for creating conditions in which people are clearly struggling."
"It lacks any sort of humanity if the first thing you think of is the commercialisation of a city or a street. "In calling someone a name that doesn't put them as a person first. It is a way to dehumanise people and then it becomes 'them over there'. As if they're not part of our community, part of our Dublin, that somehow they're something else there."