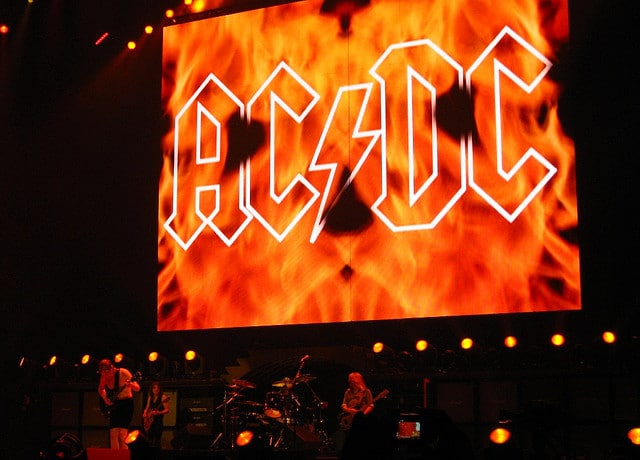 Two fan-filmed video have been merged together to create a full performance of 'Baptism By Fire' from the band's Coachella performance.
AC/DC's festival performance was the Australian band's first full gig in almost five years and included some memorable track such as 'Back in Black', 'You Shook Me All Night Long', 'Have A Drink On Me', 'Hells Bells', 'TNT' and 'Whole Lotta Rosie'. The performance was topped off with a giant inflatable woman and apparently attracted some big name to the audience including Clint Eastwood and Paul McCartney. Frontman Brian Johnson asked the crowd: "I hope you guys like rock'n'roll, because that's all we do".
The line-up was changed up for the performance with guitarist Stevie Young replacing his uncle Malcom Young after the latter announced his retirement in September of last year. Chris Slade takes the place of estranged drummer Phil Rudd who is currently in New Zealand awaiting trial for several criminal charges. Rudd allegedly threatened a man's life and was also found in possession of methamphetamine and cannabis.
Slade had drummed with the band before and even played on the album The Razor's Edge. In a post on facebook he wrote "This is an amazing opportunity for me, after all most people don't ever get to play with their favourite band once, let alone twice!"
Photo Cred: Vladimir