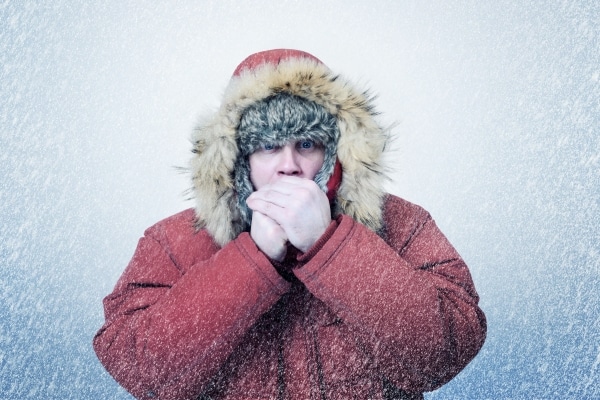 Freezing conditions are on the way for next week with a significant wind chill and severe frosts. The so-called 'beast from the east' is moving westwards with freezing air from Russia, which will see plummeting temperatures, severe frost and snow accumulations nationwide for the coldest late February in years.
Met Éireann's issued a Status Yellow weather warning, from today until Friday, March 2nd. Temperatures will fall to as low as -3° overnight with a widespread sharp to severe frost. It'll be very cold on Monday night with a severe frost and snow showers and colder again from Tuesday onwards.
The cold snap is part of a rapid jump in temperatures in the stratosphere, which can lead to cold conditions and a change in wind direction from our westerly winds to colder easterly winds.
A Status Yellow weather warning is in place today and will remain in place until March 2nd with Met Eireann predicting disruptive snow showers from Tuesday onwards, particularly in the east and southeast.
The full force of the Scandinavian-Siberian front will take a firm frigid grip from tomorrow before the mercury plummets on Tuesday with overnight temperatures possibly dropping to as low as -4°c.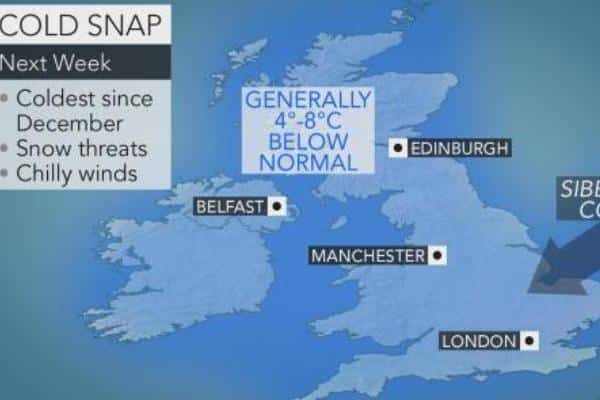 Image : Accuweather