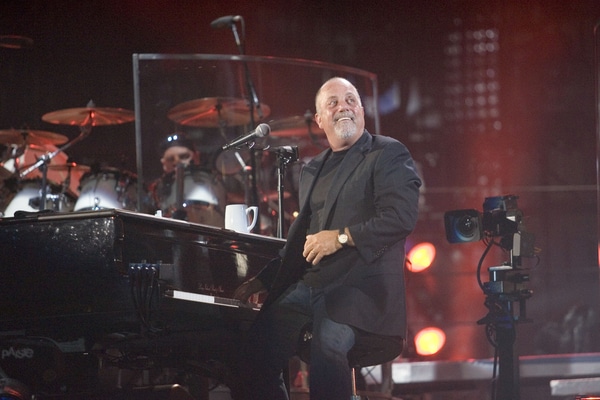 A video has gone viral of Billy Joel playing a discarded piano on a sidewalk in Long Island, New York.
A representative for Joel confirmed to CNN it is the Piano Man in the video.
In the video Joel is wearing a motorcycle helmet and, according to Newsday, Joel was on a motorcycle ride when he noticed the piano on the curb in the community of Huntington.
"The action is good," Joel can be heard saying on the video. "It just needs tuning, and the finish is beat. It's a perfectly good piano. It's a shame to throw it out."
Joel suggests donating the piano to the Society of St. Vincent de Paul and in the video someone off-camera can be heard saying there's a thrift sore nearby
"They'd probably take it," Joel says before continuing to examine the piano.
"These are laminated keys, the pedals work, the action is great," he says "The mechanics are perfect."