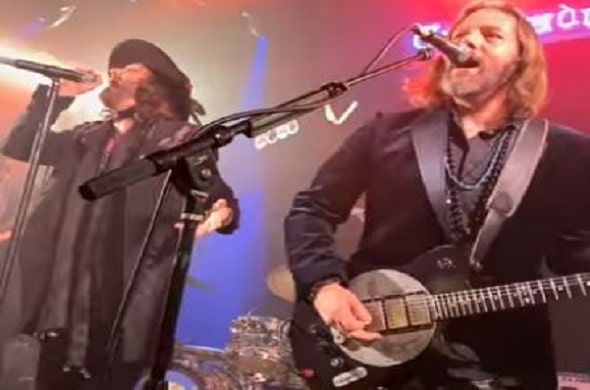 The Black Crowes have released a video for their previously unheard track, "Charming Mess". You can watch the video here.
This track is also included on their re-released album, "Shake Your Money Maker". 13 February marked 31 years since the album was orginally released. It will be re-released on February 26. Band members Chris along with his brother Rich Robinson and producer, George Drakoulias oversaw the creation of this album.
It has 4 LP and 3 Super Deluxe versions, including the original album, remastered, three never previously heard studio recordings and two previously unreleased demos from when the band were known as "Mr Crowe's Garden" and more.
This album went platinum six times. It also includes tracks like "Hard to Handle", "Jealous Again" and "She Talks to Angels". "Hard to Handle" was also used in the Hit Irish film "The Committments" starring Colm Meaney and was orginally covered by Otis Reading.
The album was released in 1990. It sold over five million records and topped Rollingstone's "Best New American Band Readers Poll" later that same year.
The band are scheduled to appear on Irish shores on 21 October 2021. They are to play tracks from their "Shake Your Money Maker" album in Dublin's 3 Arena. They were intially planning to appear to celebrate the album's 30th anniversary last year. But they had to postpone due to the pandemic.
When the tour was annouced orginally, Rich Robinson also dismissed rumours that the Black Crowes' new tour was purely for financial gain.
He said, "If it was just about money, we'd have done it years ago when people were calling and saying, 'There's a lot of money on the table.". He added, "I'm far more interested in having a relationship with my brother again".
The brothers met for the first time in 6 years in the summer of 2019. Both brothers took their children with them. For a lot of them, it marked the first time that they had met their cousins. Chris said, "They're, like, 'Holy s**t. We're having breakfast with Uncle Rich and my cousins. This has never happened in our lives,'" Chris recalled. "S***t like that will open your heart".