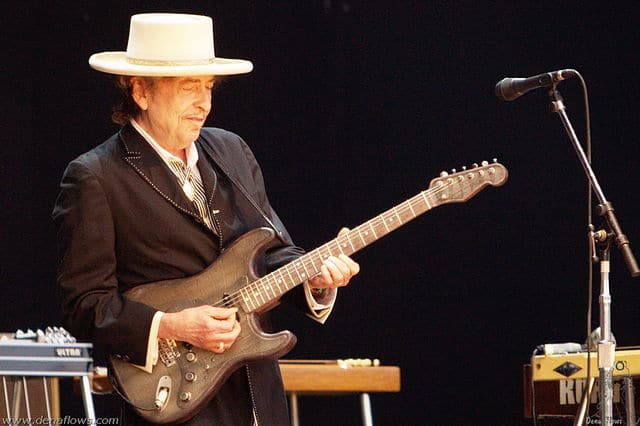 Bob Dylan is certainly one for surprises as he recently surprised fans at a show in Berkeley, California. His band closed out the show with a classic rock standard.
On Thursday night (June 9th) at the Greek Theatre in Berkeley, the band played Lynyrd Skynyrd's 'Freebird' at the end of their set. The band transitioned into the song from Dylan's own track 'Love Sick'.
The setlist on the night had a total of 20 songs with seven of them coming from his two collections from the Great American Songbook — Shadows in the Night and Fallen Angels.
Bob Dylan is currently on tour at the moment as part of his Never Ending tour and will finish up on July 17th as he plays a gig in Gilford, New Hampshire. 

It was recently revealed that Bob Dylan will be part of a massive three day festival later on in the year. Unlike most other festivals however, there will only be 6 acts in total as: The Who, The Rolling Stones, Neil Young, Paul McCartney, Roger Waters and Bob Dylan will play in Indio, California as part of Desert Trip.
Bob Dylan and The Rolling Stones will be headlining the first night on October 7th. You can check out the video of Bob Dylan an Co performing 'Freebird' down below.
Photo Credit: Dena Flows