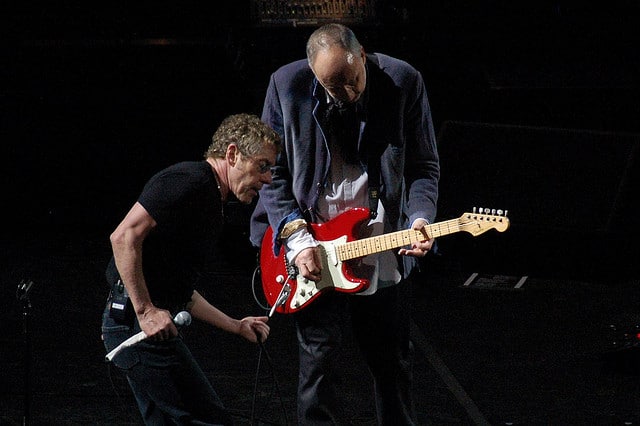 On May 28th, Bruce Springsteen joined the The Who on stage for 'My Generation' and for 'Won't Get Fooled Again' at the 11th annual MusiCares MAP Fund benefit concert at New York's Best Buy Theater.
A video surfaced online of Springsteen 's guest appearance with the legendary rock group. Other guest that performed at the event included Billy Idol and Joan Jett, both of whom delivered their own renditions of songs from The Who's repertoire.
The benefit concert was hosted by comedian Colin Quinn and at the event guitarist Pete Townshend and Who manager Bill Curbishley were honored for their support of the music industry charity. Their support helps provide members of the music community access to addiction recovery treatment regardless of their financial situation.
Springsteen had some words to say about The Who's legendary guitarist at the event "I wouldn't be windmilling a Fender Telecaster if it weren't for Pete Townshend," explaining that his first concert experience was seeing The Who at the Convention Hall in Asbury Park, New Jersey in the mid-60s.
The Who will be coming to the 3arena Dublin this month on June 23rd so you will be able to see Pete Townsend in all his windmilling glory.
Photo Credit: Scott Ableman