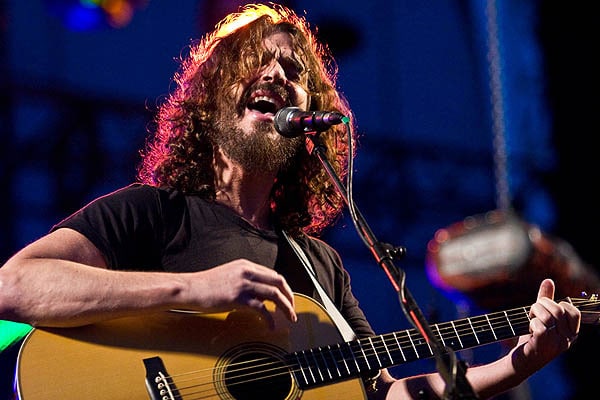 In a recent unplugged acoustic session, Soundgarden frontman Chris Cornell played one of his band's classic songs. Cornell is currently out promoting his new album Higher Truth which released on September 18th.
Chris Cornell played an intimate acoustic session on SiruisXM yesterday, as he played the Soundgarden song 'Fell On Black Days'. The song was from the band's 1994 album Superunknown which launched the band into the forefront of the grunge scene.
When the album was originally released it debuted at No. 1 on The Billboard charts in the US and sold 5 million copies in The States and a total of 9 million worldwide.
The new album from Chris Cornell saw him team up with producer Brendan O'Brien as they recorded the new album in Soundgarden's old stomping ground Seattle.
To promote the new album Cornell is playing small venues around North America. The 6-week theatre tour sees him travel around playing songs that span the course of his career. He will then follow up those North American dates with a tour of Australia and New Zealand.
You can watch the video of Cornell playing an unplugged version of 'Fell On Black Days' down below.
Photo Credit: Focka