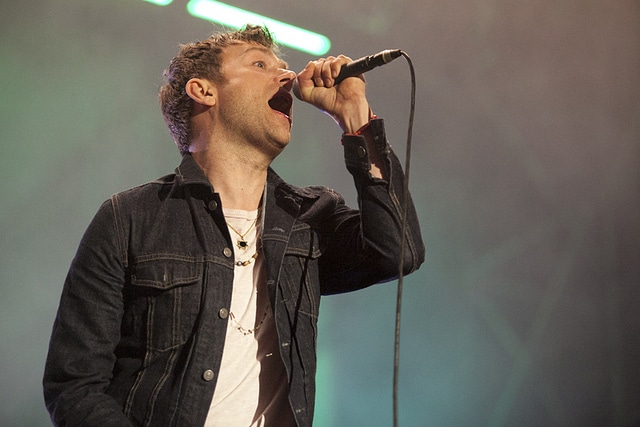 Blur frontman Damon Albarn recently played a gig that lasted five hours and had to be carried off stage. At the Roskslide Festival in Denamrk, Albarn and his band Africa Express were forced to stop their show after playing for too long.
Albarn refused to get off the stage, when ironically he was playing The Clash's 'Should I Stay Or Should I Go'. Albarn played with a number of different acts as part of his Africa Express project which included his Blur bandmate Graham Coxon, Nick Zinner from the Yeah Yeah Yeahs and Laura Mvula too name a few.
During the five hour set they covered The Clash and Randy Newman as well as performing a number of Gorillaz tracks. Their performance lasted until four o'clock in the morning and the crew eventually had to come out and put a stop to the show.
In the video you can see Albarn asking the crowd if they want to see more with his own crew coming out to carry him off the stage. Albarn who was clearly intoxicated, didn't put up much of a fight as he was taken off stage. The crowd booed and threw bottles at the crew while they were clearing up.
You can watch the video of Albarn getting carried off stage down below.
Photo Credit: scannerFM