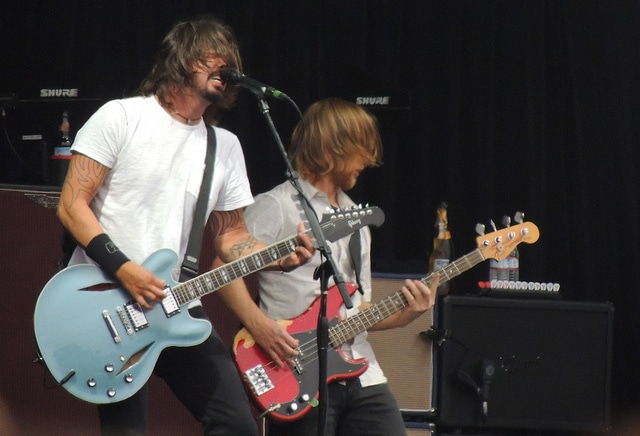 Before Foo Fighters' 4th of July gig last weekend, Dave Grohl with his broken leg and all played at a motorcycle rally. Grohl was joined by ex-Pearl Jam drummer Dave Krusen to play a Neil Young classic.
Dave Grohl performed at DC Brau Brewing in the US capital on Saturday, the day of their comeback gig. As well as Krusen, Grohl was also joined by Foo Fighter's live keyboardist Rami Jaffee aswell as Blind Melon guitarist Christopher Thorn.
They played the Neil Young classic 'Cinnamon Girl' at the event, aswell as The Rolling Stones 'Bitch'. Someone in the crowd managed to get a video of the band playing the Neil Young cover.
After being forced to cancel their European tour, Dave Grohl and co recently announced that they would continue with their North American tour. It kicked off last Saturday night in Washington DC with Grohl playing from a throne to rest his broken foot.
You can watch the video of Dave Grohl's cover of Young's 'Cinnamon Girl' down below. Let's hope after the whole Donald Trump incident that Young doesn't have a problem with Grohl's version of the song.
Photo Credit:  Daneil Hartwig