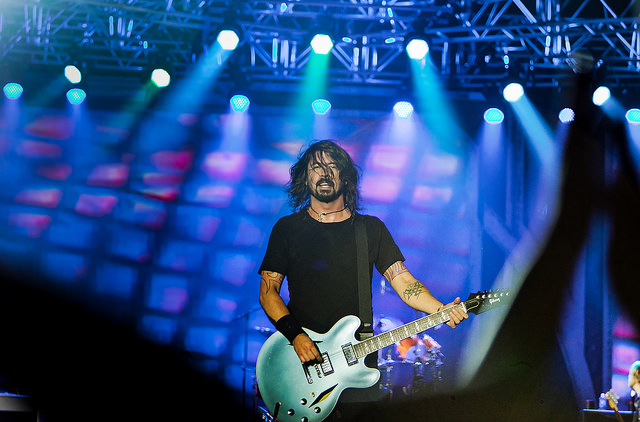 Dave Grohl joined Prophets Of Rage on stage last night to cover MC5's 'Kick Out The Jams'.
The Foo Fighters frontman made a surprise appearance during the supergroups performance in Toronto.
Grohl emerged from the side of the stage for the bands encore performance. Together, they performed an electrifying version of MC5's 'Kick Out The Jams'.
Grohl roared "Kick out the jams, motherf**ker" before cracking into the song.
The entire show was streamed on the bands Facebook page.
The surprise performance comes just days after the bands new EP announcement, which features their debut single 'Prophet Of Rage', plus their new single 'The Party's Over' and three live performances.
The band are currently in the middle of their 35 date U.S. tour.
Photo Credit: Photographs By Me