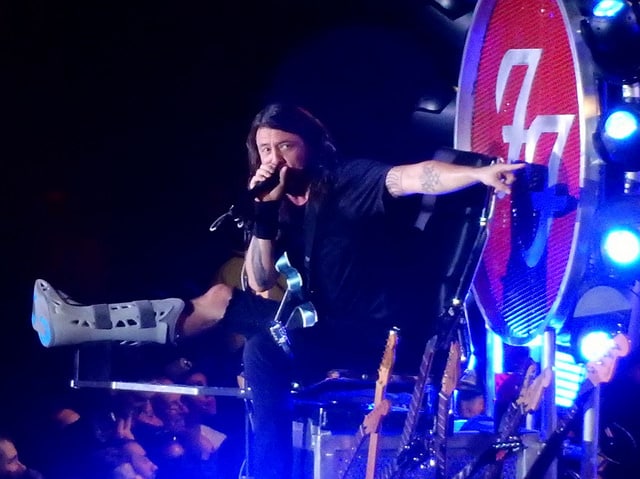 At a Foo Fighters gig in Colorado last Sunday, Dave Grohl sang a special rendition of 'My Hero' to a fan. Grohl and Co were playing an acoustic version of the song when he noticed a fan crying in the audience.
In classic Grohl fashion, he invited the fan up on stage so he could serenade the clearly emotional fellow. Grohl said "Don't cry, motherf**ker," later saying "I know you're drunk. Don't cry. Are you crying right now? You're f**king crying, aren't you? I love you, man. Look at you — holy sh*t."
Dave Grohl demanded that the fan was brought up on stage as he crowd surfed his way to him. Grohl then said "I'm singing this sh*t to you right now. I'm gonna sing this f**ing song right in your face, man-to-man, prison style".
Grohl stood up with the support of his crutches and let the fan sit down on his seat so he could sing to him. Grohl then said "I'm going man-to-man. Me and you , I want some real tears; you better sing it with me. Don't make me cry, because I promised I wouldn't do this."
You can watch Dave Grohl serenade a fan with ' My Hero' down below.
Photo Credit: slgckgc