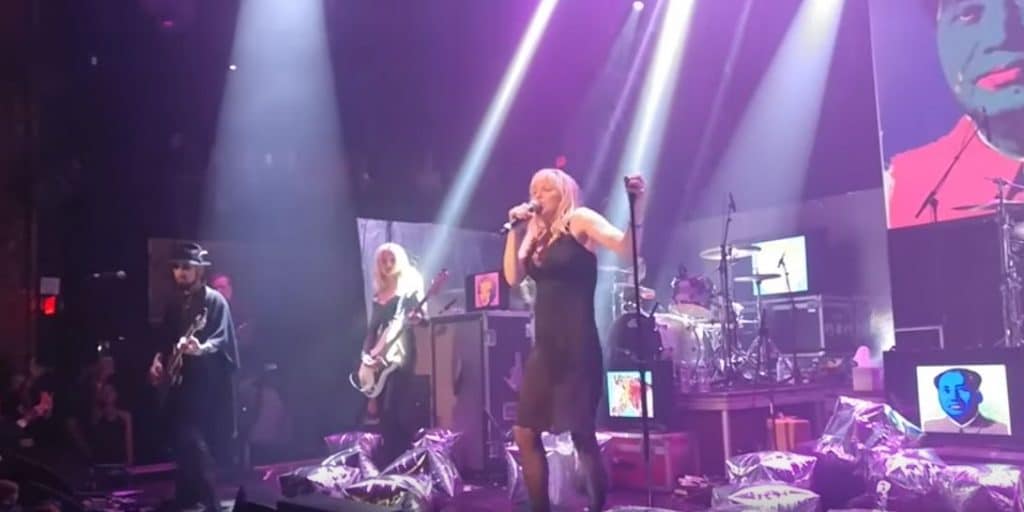 During the Above Ground benefit concert on Monday night, April 16th in Los Angeles, Courtney Love and Dave Navarro covered the Velvet Underground's 'I'm Waiting for the Man'. The event raised badly needed funds for MusiCares which is the Recording Academy charity that helps musicians financially during medical or personal crises. There's a video available to watch below…
The Jane's Addiction guitarist led a pick-up band fronted by the former Hole singer and for their faithful rendition of Lou Reed's classic. It's the feature track from 1967's The Velvet Underground & Nico.
Love owned the stage with attitude, while Navarro played a faithful energetic rendition on electric guitar. During the cover, Andy Warhol's classic pop art including images of the famous Campbell's soup can and Marilyn Monroe's face revolved behind them on a backdrop.
Courtney Love had previously performed 'I'm Waiting for the Man' with Navarro in 2013 with the axeman's previous hard rock covers act, Camp Freddy. Navarro and guitarist Billy Morrison organized the Above Ground benefit, which took place at L.A.'s Belasco Theatre. Billy Idol, Eagles of Death Metal's Jesse Hughes and Slipknot's Corey Taylor also took part in the show, which included full album performances of The Velvet Underground & Nico and Adam and the Ants' Kings of the Wild Frontier.