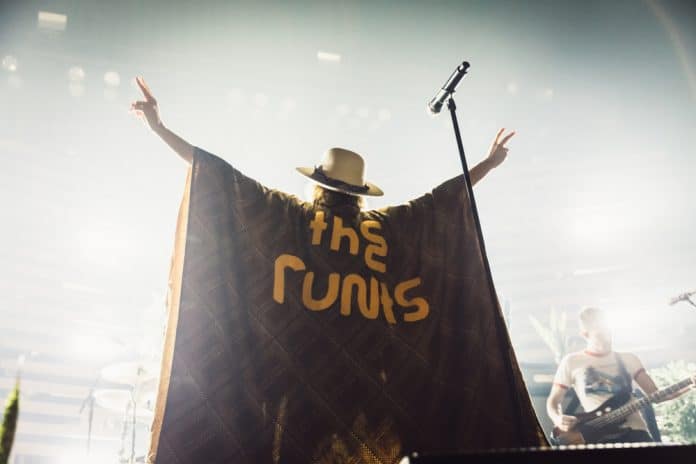 AWOLNATION rocked the Wiltern Theatre in Los Angeles CA last week (March 16th) for a concert in support of their latest release Here Come The Runts. The band were joined onstage by some special guests, with Weezer's Rivers Cuomo and Guns N' Roses bassist Duff McKagan for their encore, (Videos Below).
Rivers Cuomo guested on vocals and acoustic guitar to cover The Pixies famous track 'Where is my mind?'. An obvious choice considering both Weezer and The Pixies are due to head on a double headline tour this summer.
Frontman Aaron Bruno welcomed Duff McKagan to the stage to play the band's track 'Burn It Down' and then did a passionate performance of their hit 'Sail'. Sail is the lead single from AWOLNATION's debut record Megalithic Symphony.
Both McKagan and Cuomo have joined AWOLNATION onstage before, the musicians are fans of the LA alt-rockers. Mckagan posted an Instagram picture from the sound desk saying, '7 Stick Of Dynamite! My f*ckin jam'. The bassist was referring to 'Seven Sticks of Dynamite', a recent single from the band which they played on the night.
https://www.instagram.com/p/BgX8B_wgGJb/?utm_source=ig_embed
AWOLNATION will kick off a European Tour in Paris at Les Etoiles on April 6th. The band will hit The Academy, Dublin on April 25th before returning to the U.S to start the American leg of their tour.
Photo: Olga Steckel / Shutterstock.com