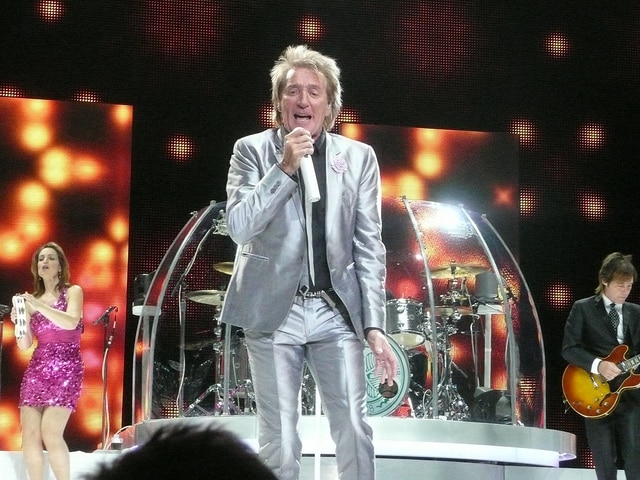 The Faces recently reunited for a charity benefit in aid of prostate cancer which drummer Kenney Jones himself battled with back in 2013. The gig took place at Hurtwood Park Polo Club in Ewhurst, Surrey.
The band played a total of seven songs at the charity benefit playing a lot of their classic tracks such as 'Ooh La La', 'You Can Make Me Dance' and '(I Know) I'm Losing You'.
The event that took place on September 5th was the third time that such an event was organised to raise awareness and money for prostate cancer. Rod Stewart, Ronie Wood & Kenney Jones all were delighted with the event and tweeted out after the gig.
Steward said "A perfect rockin evening with my mates @RonnieWood, @Kenney Jones #Faces Reunion. Ronnie Wood also chimed in on the event tweeting out "Had me a real good time tonight THANK YOU! @ProstateUk, @Kenney Jones,@Rod Stewart.
The Faces were inducted into The Rock & Roll Hall of Fame back in 2012. However, last December keyboardist Ian McLagan passed away which meant only Stewart, Woods & Kenney were at the charity event.
You can check out The Faces reunion at a charity gig down below.
Photo Credit: Beth Walsh