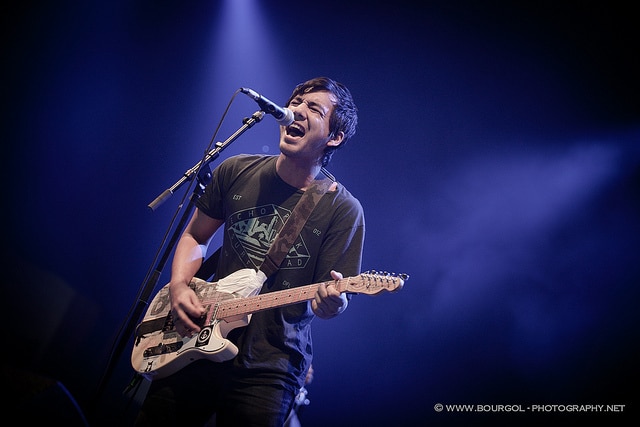 Californian punk rockers Fidlar, have released a new video for their song '40oz. On Repeat' which parodies 90's music videos. The line-up is quite eclectic with a range of different artists from different genres. Most notably they parody 90's Britpop icons Oasis and grunge legends Soundgarden.
The video includes everyone from Eminem and Jamiroquai to Britney Spears and George Michael. The video spans three decades, the 80's, 90's and the early Noughties, giving us DIY snippets of iconic videos from each decade.
Lead singer Zac Capper described the band's idea behind the video "In the late 90s and early 2000s, music videos were such a huge deal". Capper then went onto to say that "We decided that instead of making one overly slick music video, we would nod to 15 of our favorite music videos that we grew up with. Everyone in the band threw in their ideas".
The track is off their new album Too which is set to release later this year on September 4th. The band supposedly recorded their sophomore album over a span of two weeks in Nashville, with producer Jay Joyce. Carper stated that "We could have made record number one again, but instead we decided to challenge ourselves and admit that we don't know everything."
Photo Credit: Oliver Bourgi