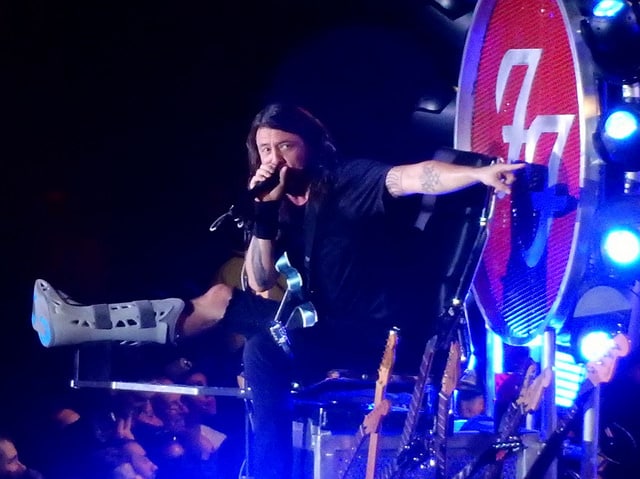 At their recent gig in Edinburgh, Foo Fighters played a cover of a cover as they played a track off Nirvana's compilation album Insecticide. The track itself 'Molly's Lips' was originally written by Scottish band The Vaselines.
During their gig in Murrayfield on Tuesday evening, the band whipped out the cover while Dave Grohl was introducing everyone. Foo Fighters guitarist Pat Smear spontaneously started to play the riff as the rest of the band eventually joined in.
Their Murrayfield set also featured brief cover snippets of Van Halen's 'Eruption', Queen's 'Another One Bites The Dust' and a rendition of Scottish band Big Country's 'Fields Of Fire'.
In a recent interview with The Hollywood Reporter, Grohl spoke about about how the throne that he made to rest his broken leg is now "the star of the show". Grohl said "It has a drink holder. Do I stop using it when I can just stand there? Or do I stop using it when I can jump and run around like I used to or do I keep it for f**king ever?"
You can check out Foo Fighters cover of The Vasilines 'Molly's Lips' down below.
Photo Credit: slgckgc