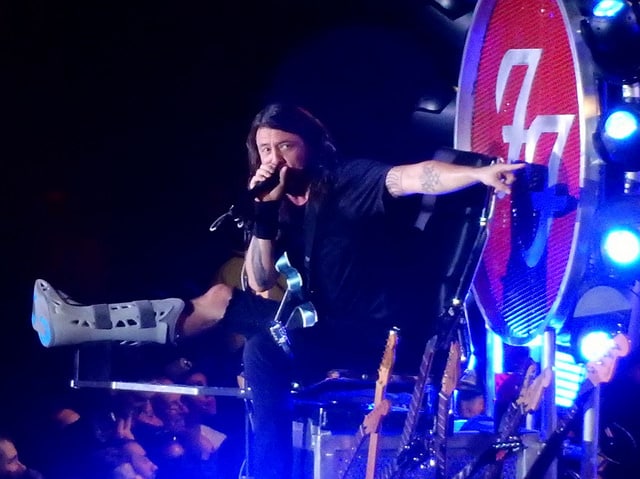 Foo Fighters recently covered a Queen classic at one of their gigs with a very special guest on drums. The band were joined by the drummer from heavy metal group Ratt for the rendition.
Drummer Bobby Blotzer joined Foo Fighters on stage for a cover of Queen's 'Tie Your Mother Down'. The band have covered the song before at gigs and they get drummer Taylor Hawkins to sing while Grohl usually plays drums. Obviously now with his leg injury he couldn't play which meant Blotzer took over.
The band were playing a show at Castaic Lake, California on Sunday when they were joined by the heavy metal drummer. Foo Fighters once played the cover with the renaming members of Queen.
Bobby Blotzer was delighted with his inclusion and later posted on Facebook saying "I was happy to be invited out to see my long-time friends Foo Fighters at Sunday's annual Love Ride in Castaic, California."
Boltzer also spoke about the possibility of his band Ratt teaming up with the Foos saying "They are truly one of the five-star bands around and it was especially cool to be invited up to jam with them. They told me that they saw the Ratt videos and that they thought it sounded great. I told Dave and Taylor that we would love to do some dates with them."
Photo Credit: slgckgc