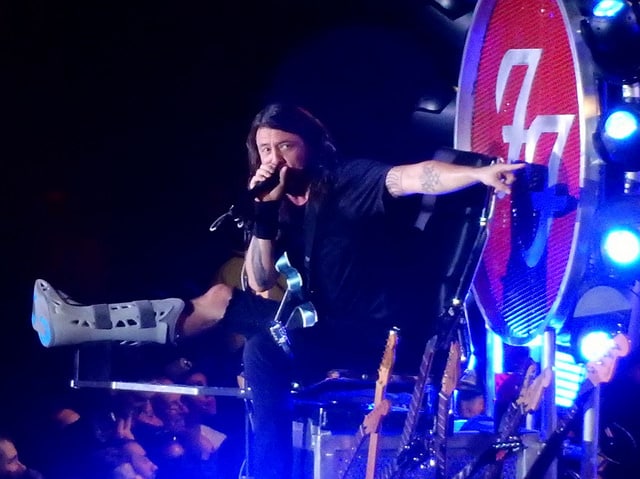 At a recent Foo Fighters gig in Los Angeles, the band were joined on stage by Stevie Nicks from Fleetwood Mac. Foo Fighters were playing in the LA Forum last night when they were joined by Stevie Nicks and Haim.
Foo Fighters were headlining the gig in the Forum when Stevie Nicks and sister group Haim joined them on stage to perform a song. They played a version of 'Draggin My Heart Around' which was written by Nicks and Tom Petty in 1981.
Haim were delighted with their appearance on stage as they later uploaded photos from the concert, stating that they almost "died onstage". They also revealed that Stevie Nicks gave them a "magic scarf" to wear onstage.
The official Instgram post from the band read "When Stevie Nicks Gives You Your Own Magical Scarf To Wear On Stage Before You're About To Sing Gold Dust Women With Her And The Foo Fighters.What Is Life!"
Foo Fighters were recently meant to be playing at the Emmys but were reportedly kicked off for unexplained reasons. The news surfaced in a recent video which showed Grohl's respone to questioning over not appearing at the award show.
You can watch Foo Fighters and Stevie Nicks perform 'Draggin My Heart Around' down below.
Photo Credit: slgckgc