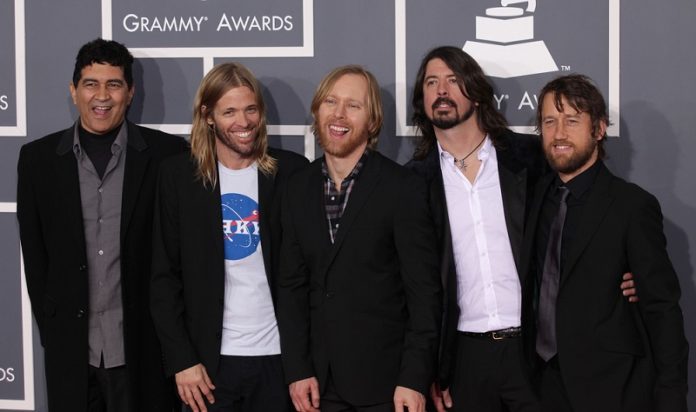 Foo Fighters have released a short film with Madison Square Garden titled The Day The Music Came Back. This explores the band's recent performance at the iconic venue.
Taking place on June 20, Dave Grohl and co performed in front of 15,000 fully vaccinated people. This marked the first gig at Madison Square Garden for 466 days since the pandemic began.
Foos had previously teamed up with AC/DC's Brian Johnson for a live rendition of "Back In Black" at the So-Fi Stadium in LA back in May. More on that story here.
The Day The Music Came Back
The Day The Music Came Back shows brief interviews with some of the key behind the scenes workers that made the show possible. This includes bar workers, merchandies supervisors and labourers.
This 10 minute film also features footage of the band's performance along with interviews with some audience members.
Check it out below.
Along with some well known hits, Foo Fighters also sang some tracks off their recent album "Medicine At Midnight".
The band also collaborated with Dave Chappelle to sing Radiohead's "Creep". Check that out here.
Foo Fighters at MSG not without controversey:
However, this concert was not all plain sailing. Following the announcement that the gig would only be open to people who have been fully vaccinated against Covid-19, anti-vaxxers gathered outside Madison Square Garden on the night to protest against the band's "support of discrimination". 
The gig had been set up to encourage young people to take the vaccine when offered. Fans have been split since the vaccine announcement, with some gathering outside the venue to protest against the "discriminative gig".
It started a frenzy on social media, with fans writing  "Foo Fighters fight to bring segregation back"  and  "event for vaccinated only, unvaccinated not allowed". Another fan also posted a picture of child actor and ant-vaxxer Ryan Schroder at the concert.
Schroder himself posted this on Facebook, "Dave Grohl is an ignorant punk who needs slapped for supporting Discrimination. Ignorance comes in all shapes & sizes. Kurt Cobain is laughing at you Dave along with Millions of Patriots….Fool."
More on this report here.
On top of this, Foo Fighters have also been mourning the death of their stage manager Andy Pollard. Pollard had been their stage manager for 12 years. He also worked with the likes of Iggy Pop, Kings of Leon and Nine Inch Nails.
More on that new from Nova here.