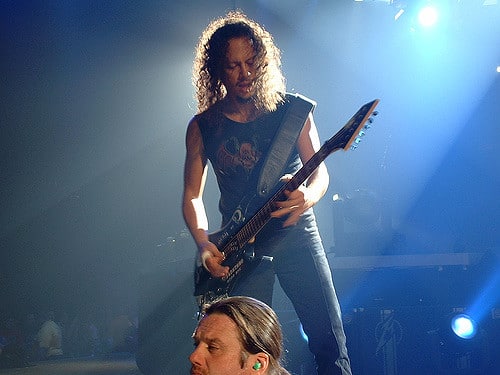 Game play scenes from the uncompleted Metallica video game have been released.
Youtuber PtoPOnline unveiled the footage of what could have been the best video game ever.
The demo gives fans a glimpse into the visuals of the video game and suggests it would been a vehicle combat style game set in a post apocalyptic era.
Titled, Damaged Inc, it seems as though the game was only loosely connected with the group but it's very likely a Metallica soundtrack would have accompanied the game.
There was even rumours a new song could be made specifically for the game but the project was scrapped before those plans could even develop.
The demo shows an early and incomplete version of the game which began production in 2005 and drew inspiration from films such as Mad Max and Blade Runner.
Climax Brighton, now known as Black Rock Studios were producing the video game.
It was hoped the project would be released in 2005 for PS2 , Xbox and PC.
While this project lapsed, another Metallica video game arose in the form of Guitar Hero. An exclusive Metallica edition of the Guitar Hero series was released in 2009.
Photo Credit: Tony