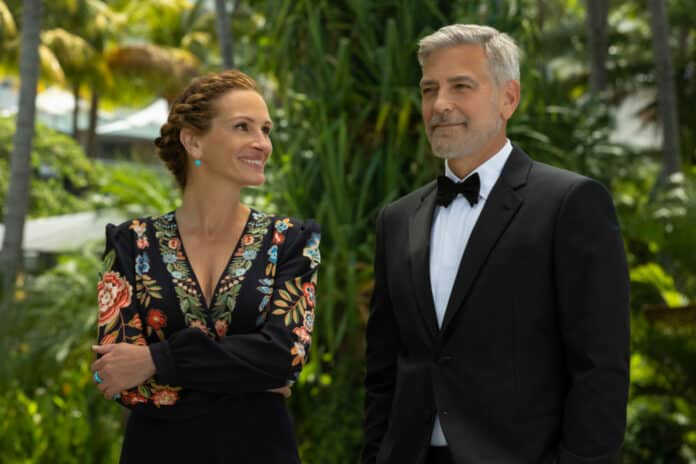 "Ticket to Paradise" is a romantic comedy about the sweet surprise of second chances.
The rom com sees Academy Award winners GEORGE CLOONEY and JULIA ROBERTS reunite on the big screen as exes David and Georgia who find themselves on a shared mission to stop their lovestruck daughter from making the same mistake they once made.
"Ticket to Paradise" also stars KAITLYN DEVER (Booksmart) as David and Georgia's daughter Lily, BILLIE LOURD (Booksmart) as Lily's best friend Wren, MAXIME BOUTTIER as Lily's new fiancé (Meet Me After Sunset) and LUCAS BRAVO as Georgia's younger boyfriend (Mrs. Harris Goes to Paris).
I really enjoyed this one and George and Julia ooze chemisty! It's a romantic holiday without the expensive plane ticket. "Ticket to Paradise" gets ★★★★