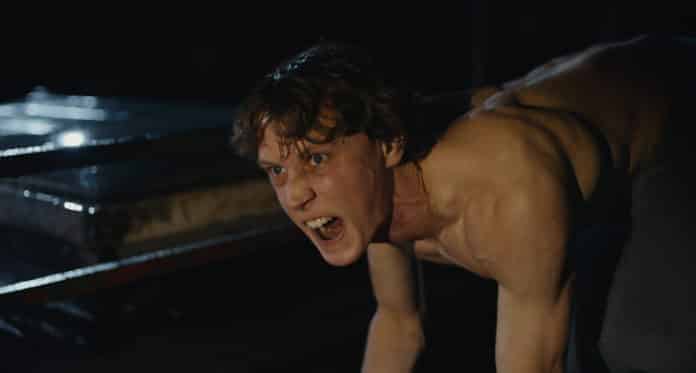 From acclaimed filmmaker Nathalie Biancheri (Nocturnal) comes "Wolf", a fascinating exploration of identity, self-acceptance and the lengths we'll go to for love
Believing he is a wolf trapped inside a human body, Jacob (George MacKay) behaves like an animal, sleeping in the wild, prowling the outdoors at night. Desperate for help, his family sends him to a remote facility that specializes in the treatment of species dysphoria. At the True You clinic, Jacob meets many other patients who also identify as animals: Duck (Senan Jennings), Squirrel (Darragh Shannon), Horse (Elisa Fionuir), Parrot (Lola Petticrew), Panda (Karise Yansen), Spider (Amy Macken) and German Shepherd (Fionn O'Shea). The gentle Dr. Angeli (Eileen Walsh) works with the group, guiding them through various therapies designed to help them reconnect with their humanity.
The clinic's director, Dr. Mann (Paddy Considine) believes only the most extreme measures can cure his patients of their delusions. Known as the Zookeeper, Mann forces his charges to undergo increasingly cruel forms of "curative" treatments. Ever the watchful, wary observer, Jacob slowly realizes he'll need to find a way to break free and escape before Mann can train his sights on him.
The only respite to his growing restlessness is the enigmatic Wildcat (Lily-Rose Depp), a long-time resident of the True You clinic. Roaming the corridors in the dead of night, the two form an improbable friendship that develops into undeniable infatuation, which leaves Jacob facing difficult choices: Can he renounce his true self to remain with Wildcat? Will he ever be able to tame the animal inside?
Filmed on location in Howth this is crazy tale about a true problem. "Wolf" is in cinemas across Ireland now. ★★★½