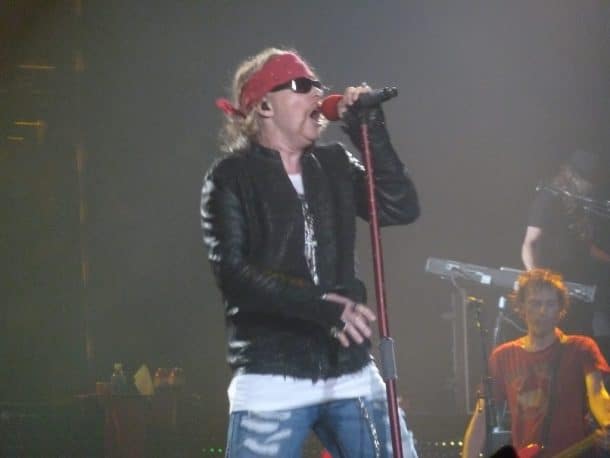 Guns N' Roses' European tour continues and they recently performed the crowd favourite 'Shadow Of Your Love' for the first time in 31 years. You can check out footage and the setlist below.
The rockers kicked off the latest stint of their 'Not In This Lifetime' tour earlier in the week. Nova recently reported they also played a version of 'Slither' by Velvet Revolver for the first time. Last night saw the tour hit Odenske, Denmark, where they played the b-side and Hollywood Rose cover for the first time since 1987. They also played their cover of Soundgarden's 'Black Hole Sun' in tribute to the late Chris Cornell.
'Shadow Of Your Love' will feature on the band's upcoming reissue of the classic 'Appetite For Destruction'.
Guns N' Roses setlist:
It's So Easy
Mr. Brownstone
Chinese Democracy
Welcome to the Jungle
Double Talkin' Jive
Better
Estranged
Live and Let Die (Wings cover)
Slither (Velvet Revolver cover)
Rocket Queen
You Could Be Mine
New Rose (The Damned cover)
This I Love
Shadow of Your Love (Hollywood Rose cover – first time live since June 22, 1987)
Civil War
Speak Softly Love (Love Theme From The Godfather – Nino Rota cover)
Sweet Child O' Mine
Coma
Wichita Lineman (Jimmy Webb cover)
Wish You Were Here (Pink Floyd cover)
November Rain
Black Hole Sun (Soundgarden cover)
Knockin' on Heaven's Door (Bob Dylan cover)
Nightrain
Encore:
Don't Cry
The Seeker (The Who cover)
Paradise City