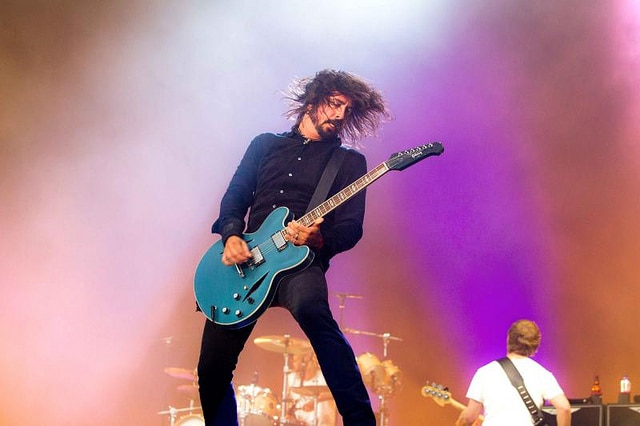 Grohl recently battled Animal from The Muppets to a drum off, now he has joined up with the rest of the crew. He recently teamed up with The Muppets to play the Foo Fighters classic 'Learn To Fly'.
He played the song with Miss Piggy's band, Dr Teeth and The Electric Mayhem. Grohl was one of a number of guests that appeared on the new season of The Muppets, which aslo saw Hollywood actor Joseph Gordon Levitt make an appearance.
During the performance of 'Learn To Fly', Gonzo shoots himself out of a cannon and into a pool of water. There is also a brass band that plays with Grohl during the performance.
The drum battle between Dave Grohl and Animal appears at the end of the video when everyone else is gone from the studio. The two had some beef because Grohl had previously played a version of Animal called "Animool" in one of the The Muppet movies.
You can watch the video down below of the performance of 'Learn To Fly' with the Muppets.
Photo Credit: Ben Houdijk