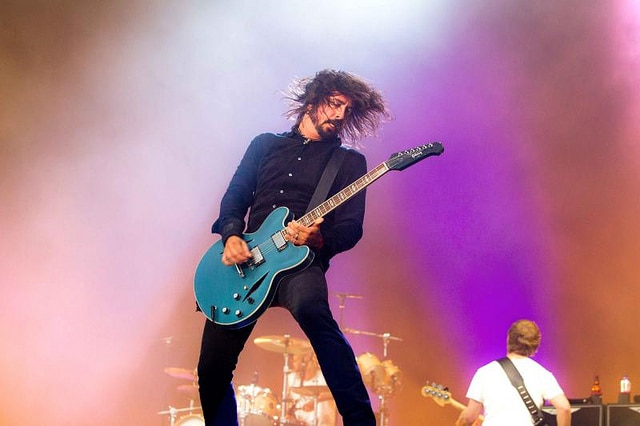 Last night at the 58th Annual Grammy awards, Dave Grohl paid tribute to rock legend Lemmy who recently passed away. Motorhead was one of Grohl's biggest influences as a musician.
Foo Fighters frontman Grohl introduced the rock supergroup Hollywood Vampires, which features Alice Cooper, Johnny Depp and Joe Perry, as they paid tribute to Lemmy.
Speaking about Lemmy,Grohl said "A lot of us play rock'n'roll, but not a lot of us are rock'n'roll," adding that "Lemmy was rock'n'roll. He was a rebel and an outsider. He was a one of a kind and a way of life. He was Motorhead."
"He was a legend and I was proud to call him my friend. I have an 'Ace Of Spades' tattoo, but the truth is that Lemmy left us mark on me a long, long time ago. As Lemmy told us in the song 'Ace Of Spades', the pleasure is to play. I'd like to thank Lemmy and the late Phil 'Philthy Animal' Taylor for their music and everything it meant for Motorhead."
The Hollywood Vampires then took to the stage to play one of their own songs, before segueing into a cover of 'Ace Of Spades'. You can watch a video down below which features a performance form Alabama Shakes as well as Grohl's tribute and Hollywood Vampires' performance.
Photo Credit: Ben Houdijk