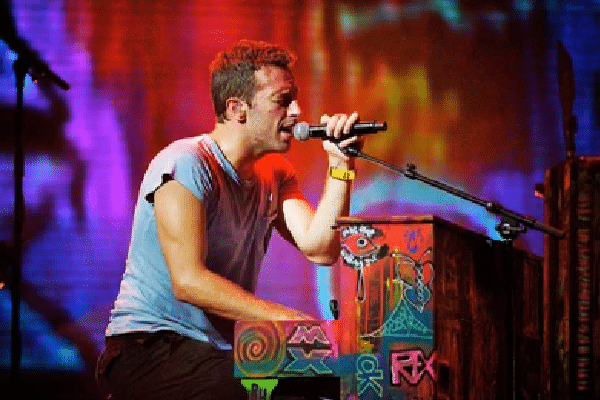 During one of their recent shows live from Wembley, Coldplay were joined on stage by singer Natalie Imbruglia, as they paid a special tribute to the late Oliva Newton-John.
Along with performing a live cover of the British-Austrailian singer's hit 'Torn', the pair also paid tribute to the late Grease star Olivia Newton-John with a special live performance of 'Summer Nights'.
You can check out both performances below.
'Summer Nights'
Olivia Newton-John sang the famous Grease track, as she played Sandy in the movie, alongside her co-star John Travolta, who played Danny.
In a special tribute, Natalie Imbruglia and Coldplay's Chris Martin took on the roles of Sandy and Danny respectively, as they sang 'Summer Nights' in front of a packed Wembley crowd. Martin also duetted the chorus along with Jacob Collier.
Check this performance out for yourselves here.
Before this performance, Imbruglia and Colplay also performed Natalie's 1997 hit 'Torn'. You can check out fan shot footage of this live cover here.
Olivia Newton-John sadly passed away last week aged 73. Following her death, Grease co-star John Travolta paid an emotional tribute to Newton-John, writing "Your Danny your John". More on this here.
"I love you so much. We will see you down the road and we will all be together again", Travolta wrote. "Yours from the first moment I saw you and forever!".
He signed off the post by writing, "Your Danny, your John".
Other stars who paid tribute to Newton-John also included, Kylie Minogue, Jane Seymour and ABBA.
"Since I was ten years old, I have loved and looked up to Olivia Newton John", Kylie wrote. "And, I always will. (Just like this picture @nfsaonline) She was, and always will be, an inspiration to me in so many, many ways". 
"What do you feel, what do you say when the nice, kindest and most loving woman leaves us to travel somewhere else", ABBA's Anni-Frid Lyngstad wrote.
 "The heart aches to know Olivia's brave fight against an, in her case, invincible enemy. That she never gave up or complained about her situation, but instead told us her story so that we would understand and want to help others affected". 
"I am grateful to have known a person like you Olivia and you will always be in my heart". 
More on this tribute here.