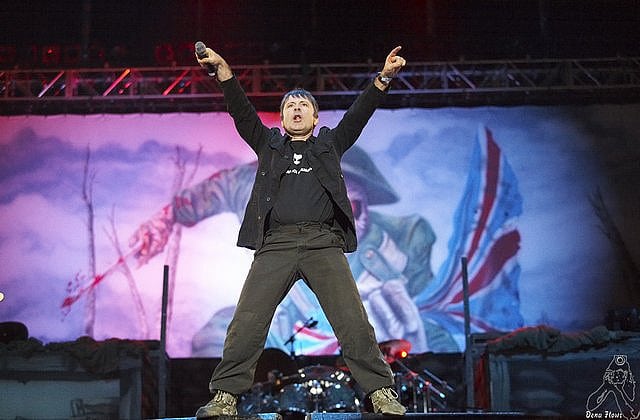 If you're a big fan of Iron Maiden you may also know that lead singer Bruce Dickinson is a pilot. The band have recently released a video showing off their new airplane, which they previously mentioned would be their transport for the new tour.
The Ed Force One as it is known is a Boeing 747 that will carry the band around the globe on their Book Of Souls world tour. The airplane is named after the band's long time mascot Eddie The Head.
Hundreds of Iron Maiden fans turned up at Cardiff Airport recently to see the unveiling of their new jumbo jet and to see it being stocked with gear for the 2016 tour.
Ed Force One will be piloted by frontman Bruce Dickinson who has been a pilot since the 90's. Iron Maiden kick off the 2016 shows with three US concerts starting tonight, February 24th in Fort Lauderdale, Florida.
The band's most recent album Book of Souls was produced by Kevin Shirley and recorded in Paris in 2014, the band's 16th album delivered Iron Maiden opening week sales of 75,000 copies.
You watch the clip down below of Iron Maiden unveiling the Ed Force One at Cardiff Airport.
Photo Credit: Dena Flow