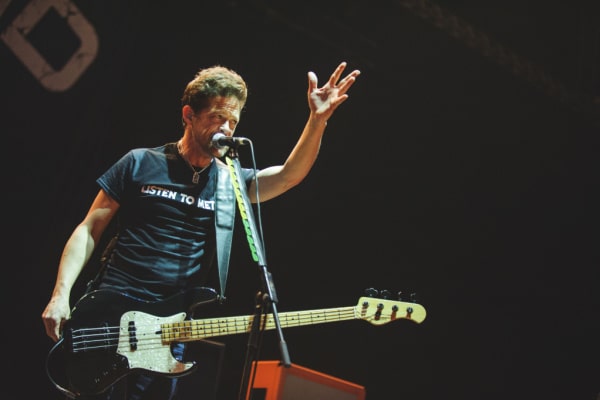 Over the weekend, Metallica legend Jason Newsted and his band took to the stage for a live cover of Bob Dylan's track 'Knockin On Heaven's Door'.
Newsted's Chophouse band, named after his beloved Walnut Creek studio in California took to the stage at Skaneateles Field Days Festival at Austin Park over the weekend.
Taking place last Saturday (September 3), the festival was raising funds for the local Fire Department. Newsted also played at the festival as a guest of Mere Mortals last year.
The concert featured a range of rock, country and folk covers, including a guest appearance from Newsted, who served as a member of Metallica from 1986 to 2001.
Check this performance out for yourselves below. Skip one hour and eight minutes into the clip to see Newsted in action.
Meanwhile, it emerged that Newsted's former band Metallica's track 'Enter Sandman' has the most commonly misheard lyrics of tracks listened to in the US, according to a recent study.
More on this report from Nova here.