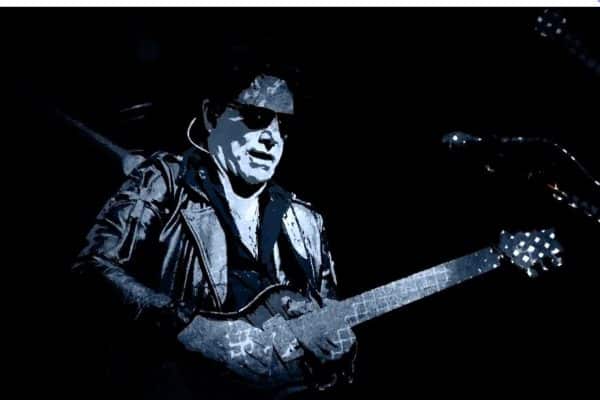 Journey members Neal Schon, Arnel Pineda and Steve Smith have recorded a version of the Police's 'Synchronicity II' to benefit the Rock Against Trafficking charity. The new animated video is available below…
The song was co-produced by Garry Miller and Neal Schon. Their seven-minute opus will feature on an upcoming record of Police covers in support of the charity. According to Ultimate Classic Rock, Slash, Glenn Hughes, Jon Anderson and Carlos Santana also contributed songs to the project.
Speaking to Billboard about the project back in 2014, Miller said, 'It all really started off by word of mouth, I got involved with [the late] Andy Fraser and Slash first; I'd be nowhere without those two. When Andy did it, he then recommended Glenn Hughes. Glenn Hughes really liked it and recommended Julian Lennon. Slash got Fergie for his track. That's how it all happened.'
'This is something that's not really on the radar so much, and Gary is so passionate about it he will stop at nothing to get it to the place it needs to be,  He wanted to do it through music, because music's probably the most universal way of bringing people together. It's a subject that everybody who's involved cares about and seems to be keenly interested in trying to actually make a noise about.'
'Synchronicity II' was the third single from the Police's Synchronicity album, of which aptly celebrates its 35th anniversary. Journey continue to  tour with Def Leppard across the U.S.
Here's the video,