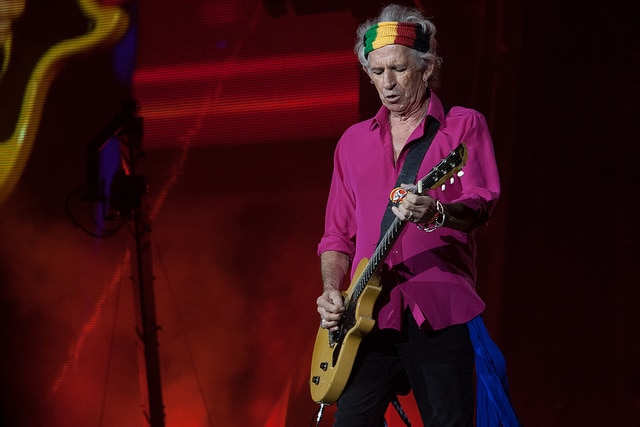 An amazing line up of stars performed at New York's Beacon Theatre last week (Thursday March 15th). That was to play the second annual Love Rocks benefit.
The musical bash was to raise money for the New York charity God's Love We Deliver. They provide meals and nutrition counseling for people with severe illnesses.
Keith Richards, Emmylou Harris and Norah Jones headlined the benefit and there were plenty of other stars and legends at the special night.
The evening also featured music from people like Steely Dan's Donald Fagen, ZZ Top's Billy Gibbons, Mavis Staples, Warren Haynes, Gary Clark Jr., Ziggy Marley, Andra Day, Trombone Shorty, Marc Cohn, Lucinda Williams, Cheap Trick, Ann Wilson, Anthony Hamilton, Los Lobos' David Hidalgo, and tennis great John McEnroe among many others.
Here's Keith Richards performing the Rolling Stones' 'Happy' with Gary Clark Jr. and Robert Cray,
Billy Gibbons and John McEnroe played ZZ Top's 'Sharp Dressed Man!'
Donald Fagen on Steely Dan's 'Reeling In The Years',
https://www.instagram.com/p/BgYjVlAAup3/?utm_source=ig_embed
According to website Jambase, the event raised more than $2 million for God's Love We Deliver. The charity prepares and delivers, free of charge, 'nutritious, high-quality meals to people who, because of their illness, are unable to provide or prepare meals for themselves.' As well as this, they "provide illness-specific nutrition education and counseling to our clients, families, care providers and other service organizations." Last September, they delivered their 20 millionth meal.