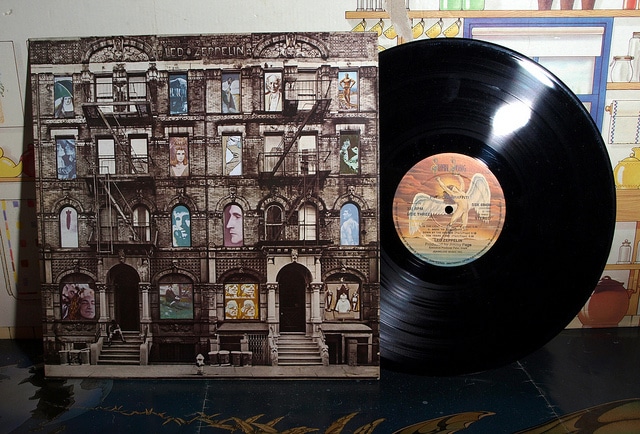 Led Zeppelin have released an amazing new interactive video for the song 'Trampled Underfoot'.
In February, Physical Graffiti was reissued for the album's 40th anniversary. The LP's been remastered and previously unheard material has been included for this edition.
The reissue included the initial rough mix of 'Trampled Under Foot' called 'Brandy & Coke'. While the song plays, viewers can explore the iconic album cover, by travelling through each of the 16 windows.
A press release from Warner Music Ireland reads: "By selecting one of the featured 16 windows, the audience can enter into the room and will discover events that pay homage to the window illustrations on the original artwork."
The latest re-release follows hot on the heels of Led Zeppelin's reissue campaign of Zeppelin I, II, III, IV and Houses of the Holy.
Jimmy Page was also involved in the remastering of all the albums and tried his best to insure that the bonus tracks had not been heard before.
Speaking to Radio.com, Page said: "I left no stone unturned. I was even checking out whatever had come out on bootleg that had leaked out of studios in the past – not by us, I might add. But I wanted to make sure that the material that I was going to present was not out already on bootleg."
Physical Graffiti is the band's sixth studio album and was originally released in February 1975 as a double LP. The record included several earlier recordings from Zeppelin III, IV and Houses of the Holy.
The sixteen million selling album features rough mixes of the songs 'In My Time Of Dying' and 'Houses Of The Holy'. As well as the Sunset Sound mix of 'Boogie With Stu', an early version of'Everybody Makes It Through,' an early version of 'In The Light' with alternate lyrics and an orchestra mix of Zeppelin's rocking eight minute song 'Kashmir', titled 'Driving Through Kashmir'.