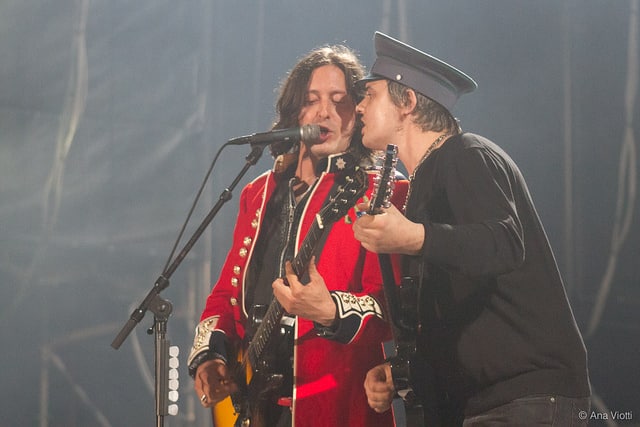 It was quite a star studded line up on this weeks Later..With Jools Holland as both The Libertines & David Gilmour appeared on the show. R&B singer The Weeknd, Nathaniel Rateliff & The Night Sweats and DakhaBrakh also appeared on the show.
Both David Gilmour and The Libertines recently released new albums this year, with Gilmour releasing his new album Rattle That Lock on the 18th of September.
The Libertines on the other hand released their first album in 11 years as Anthems For Doomed Youth released on September 11th. It was their first album since they released their self-titled second album The Libertines back in 2004.
They played their new single 'Heart Of The Matter' on Jools Holland which comes after they previously released two singles. The Libertines first released lead single 'Gunga Din' which was then followed by 'Glasgow Coma Sick Blues'.
David Gilmour on the other hand played two tracks from his new album, as he played the title track 'Rattle That Lock' & his newest single 'Today'. The album is currently No. 2 on the Irish Album charts and has now reached No. 1 on the UK album charts.
You can check out the performances from The Libertines & David Gilmour down below.
Photo Credit: Side Stage Collective