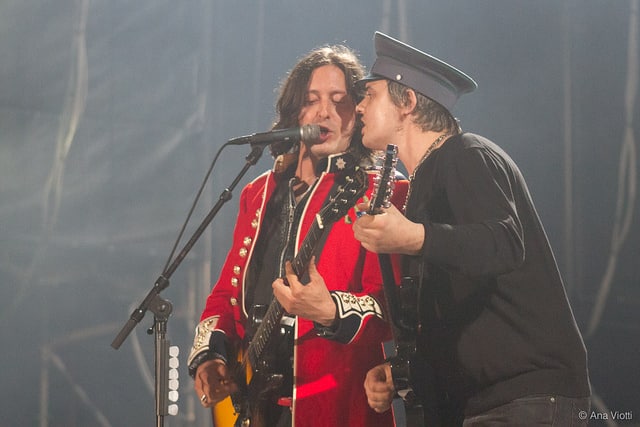 The Libertines have released a new video for 'Gunga Din', the first single off their new album. The band premiered the track yesterday evening on Annie Mac's BBC radio 1 show.
They announced a host of new details about their new album yesterday, including the name which is Anthems For Doomed Youth. It is the band's first album in over a decade, with their last album being 2004's The Libertines. 
The new album is said to be 12 tracks in length, with the deluxe edition having four bonus tracks included. The album will be released later this year on September 4th via Harvest.
The video for their new single 'Gunga Din' is directed by longtime photographer Roger Sargant. It features the band walking around Thailand's Red Light District soaking up the atmosphere. The band decided to change things up and they recorded the album in Thailand this time around.
The Libertines have recently stated that the new album is a lot more electronic but they reassured us that "it's still The Libertines!" The new single definitely has a much more laid back feel to it, but it is still in The Libertines mould.
You can watch the video for their new single down below.
Photo Credit: Side Stage Collective