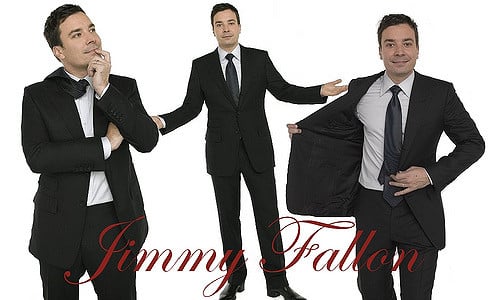 Fleetwood Mac's Lindsey Buckingham and Christine McVie have been doing the rounds promoting their new their new self-titled LP.
The pair stopped by The Tonight Show to chat about their new album and joined the show's host, comedian Jimmy Fallon in a performance of classic hit 'Don't Stop' but with a twist! They performed with toy instruments!
Buckingham and McVie led Fallon and his house band, the Roots, through a toy-fueled rendition of the Fleetwood Mac classic. They were joined in the performance by special guests; a group of children from the SeriousFun Children's Network.
SeriousFun was founded by late actor Paul Newman to help children with serious illnesses through a number of initiatives — including camp programs — has been a favorite cause of Fallon's for some time.
Check out the video below:
https://www.youtube.com/watch?v=7rqLQ05AVNo
Buckingham and McVie's Tonight Show visit is ahead of the summer's Classic East and Classic West festival. It will see Fleetwood Mac team up with fellow legendary 1970's band, The Eagles. The mega-selling bands will perform in Citi Field in New York and Dodgers Stadium in Los Angeles in July, organisers are hoping to make the festivals an annual event.
Both The Eagles and Fleetwood Mac have sold-out stadiums globally and with a vast catalog of music under there's belts, Classic East and Classic West are set to be stellar affairs. They will be joined by Journey, the Doobie Brothers, Steely Dan and Earth, Wind & Fire.
Photo Credit: Eliza