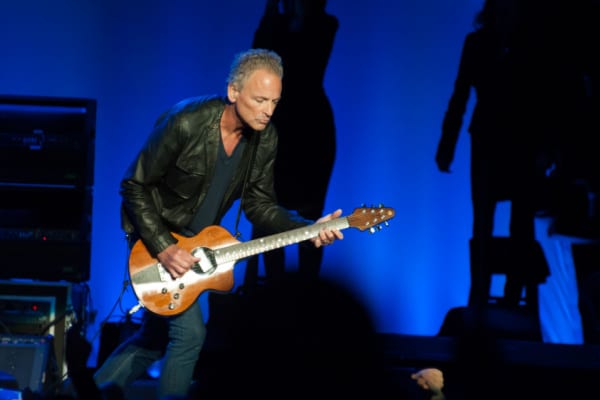 The Killers suprised fans when they introduced Fleetwood Mac's Lindsey Buckigham to the stage, during a live gig in LA.
Joining Brandon Flowers and co on stage, Lindsey Buckingham treated fans to a live rendition of classic Fleetwood Mac hit, 'Go Your Own Way'.
A video which was shared online shows Lindsey Buckingham take the mic, which Killers frontman Brandon Flowers played guitar.
Buckingham also joined the band in a live cover of their track 'Caution', from their 2020 album 'Imploding The Mirage'.
At the end of the night, Lindsey Buckingham, and the Killers also united with support act Johnny Marr for a live cover of classic Killers track 'Mr Brightside'. Former Smiths' guitarist Marr also performed a live cover of 'This Charming Man' alongside the Killlers.
Speaking of the Killers, the band debuted new music earlier this month, releasing brand new single 'Boy'.
The Vegas band played the track for the first time during their live set at Madrid's Mad Cool Festival.
"Do you wanna be the first to hear us play a new song right now? It goes like this", frontman Brandon Flowers asked the audience.
In a statement, their lead singer Brandon Flowers revealed that the track was a leftover single from their 'Pressure Machine' album.
"This was the first song written after we had to cancel the Imploding The Mirage tour due to the pandemic", he added.