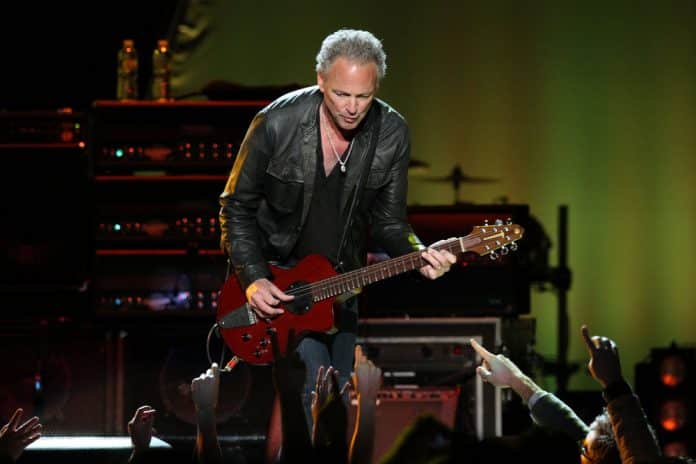 Following, Lindsey Buckingham's exit from Fleetwood Mac earlier this year, the guitarist is gearing up for a solo stint of his own shows.
In preparation, the ex Fleetwood Mac guitarist was a guest on Jimmy Kimmel Live on Monday night to perform two songs from his back catalogue. They included, "Trouble", a 45 from his 1981 record Law and Order and "Soul Drifter" from 1992's Out of the Cradle. You can check out both performances below.
https://youtu.be/AdpGKsvfD4U
The tour will kick off next week and happens with the release of Buckingham's new collection, Solo Anthology – The Best of Lindsey Buckingham, which is set for release on November 23rd.
https://youtu.be/zJ6ulAbxGFU